How to choose the right beach footwear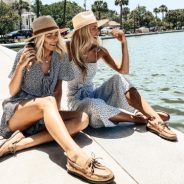 Walking barefoot is one of the enjoyable moments for a day at the beach. But sometimes you need beach sandals or boat shoe styles when the sand is hot or sharp rocks lie everywhere around the beach or broken glass can lurk underfoot. For this reason, you need to choose the right beach footwear. Here we are giving some tips for choosing sandals for the beach.
Tips for selecting sandals for the beach:
If you are planning to enjoy water sports or walking over rocks, you need to be comfortable while walking. For this reason, you can pick up water sandals or water shoes that can cover your entire foot area. As a result, it gives more stability on slippery rocks. The holes in these shoes can let out water. For this reason, the shoes never fill up with sand.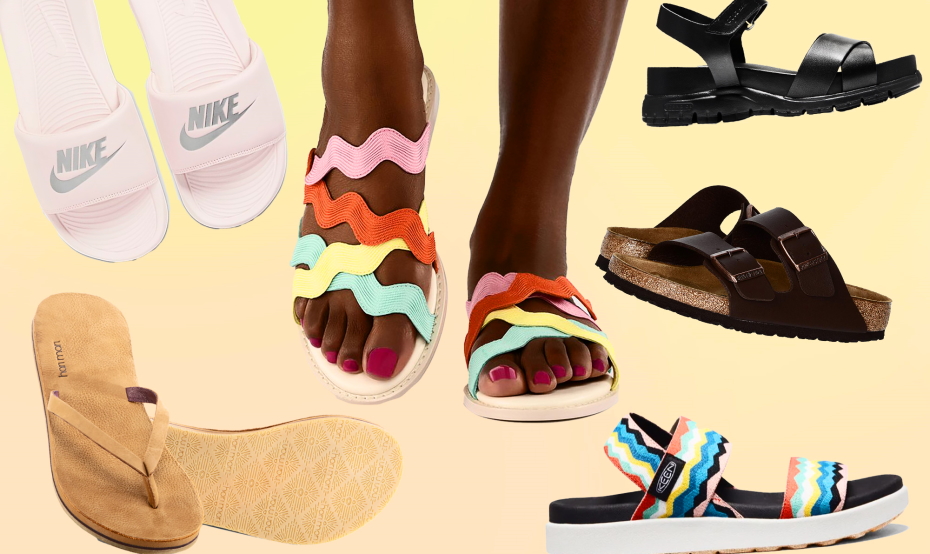 One can try pool sandals that can easily be washed out with water and dry them before bacteria start to grow on these shoes. Certain water sports like scuba diving need neoprene boots.
If you have flat feet, make sure that you use a pair of sandals that gives you comfort or it can be said that you can cover a long distance in the sand without experiencing trouble.
Before buying beach footwear, you should keep in mind one thing that looks like do not matter at all in the sand area; rather comfort should be the priority of the user. Flip flops and aqua shoes serve the purpose greatly in the beach area. You find yourself safer in the beach area while wearing these types of shoes. You can look for shoes that give your arch and heel support. Before purchasing summer wear, make sure that all good qualities are available in your purchased footwear.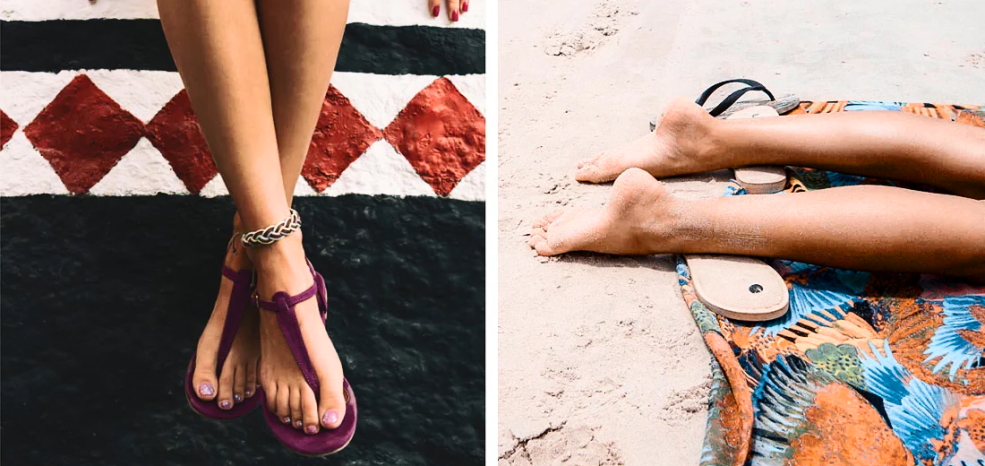 If a male person searches for a good shoe in a beach area that will be worthy of his money then he can buy rubber beach sandals. Stylish people like to pick up leather shoes. It can be said that most women like to buy leather shoes.
We are giving a list that women find useful. Because our enlisted shoes give comfort and style simultaneously to the women. These are 1. Plaka palm leaf flats- women can wear them with shorts. 2. Clarks breeze sea flip-flops- women find these light shoes very supportive.3. Havaianas slim flip flop-women can trust this shoe as it has been making in Brazil since 1962.